:: ADVENT ::
I know Christmas is over, but my Christmas decor needed a major overhaul. Now that I know we'll still be here until next year (which I
NEVER
hoped for in our apartment for the last 8 years), I can find permanent stuff. I found loads and loads of stuff at Hobby Lobby for 80% off. Whoa momma! However, I did not find a tree for under $50 so we'll have our little 4 foot midgie for another year I guess. I just need to be more aggressive next year.
image from Pottery Barn
One thing I want to make a permanent staple in the Van Wag house hold is the tradition of Advent. My brother-in-law's girlfriend bought the kids one of those cheepy chocolate and cardboard versions from the market and the loved it. LOVED it. Cohen said it made Christmas seem like FOREVER (in Sandlot voice) away.
image from tip junkie
I remember my mom having a lovely puffy fabric Christmas tree that she hanged mini candy canes on. I think eventually we just quit taking the candy canes off and they stayed there year after year. We'd only eat them when desperate for sugar.
image from the painter family blog
I would like one that I could use year to year without the kids getting too bored from it. I want it to be something they look forward to.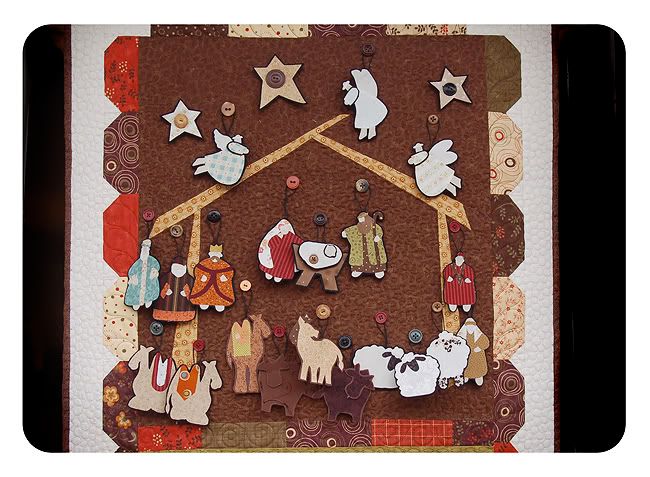 image from Ashley Woolf
I'm torn between several different versions... should I focus on a piece of candy? a small gift? an activity? a scripture? I don't know.

image from Linda Barutha Designs
I don't know. I've bookmarked a whole bunch of images of the advent calendars. It is a good thing I have a while to think about it before I need to have it done. But you all know me... I'll be working on it next Dec. 3rd.