EVERYBODY IS IRISH ON MARCH 17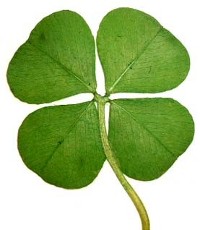 We are on our way to Las Vegas to visit my
sister
and celebrate
St. Patty's Day
. Actually our celebrations will be rather pathetic for several reasons:
1. I don't drink beer
2. I won't eat corned beef
3. Cabbage makes the house stink, therefor I will not cook it
A friend of mine was talking about why we even celebrate the holiday and all I could think about was that we just love the Irish. For whatever reason they have portrayed a jolly bunch that just has a lot of fun in a beautiful country. I just read on
Wikipedia
why we really celebrate it.
BUT... I am very excited because we are going to see
Flogging Molly
at
House of Blues
tomorrow night. WAHOO! I've seen them several times before and they never cease to entertain. It will be a great show, even though we had to pay outlandish
Ticketmaster
fees that equaled the cost of our tickets. Lame. But their new album is great and I've been listening to it like crazy. I hope the weather cooperates. It is a little blustery out right now. I figure if we get about 150 miles south it will be okay. There temperatures are a little warmer in the south. I'll be back next Thursday. I may check in from LV, but I also may not. Happy Irishing!